7 Tips for Hiring a Residential Roofing Company in Madison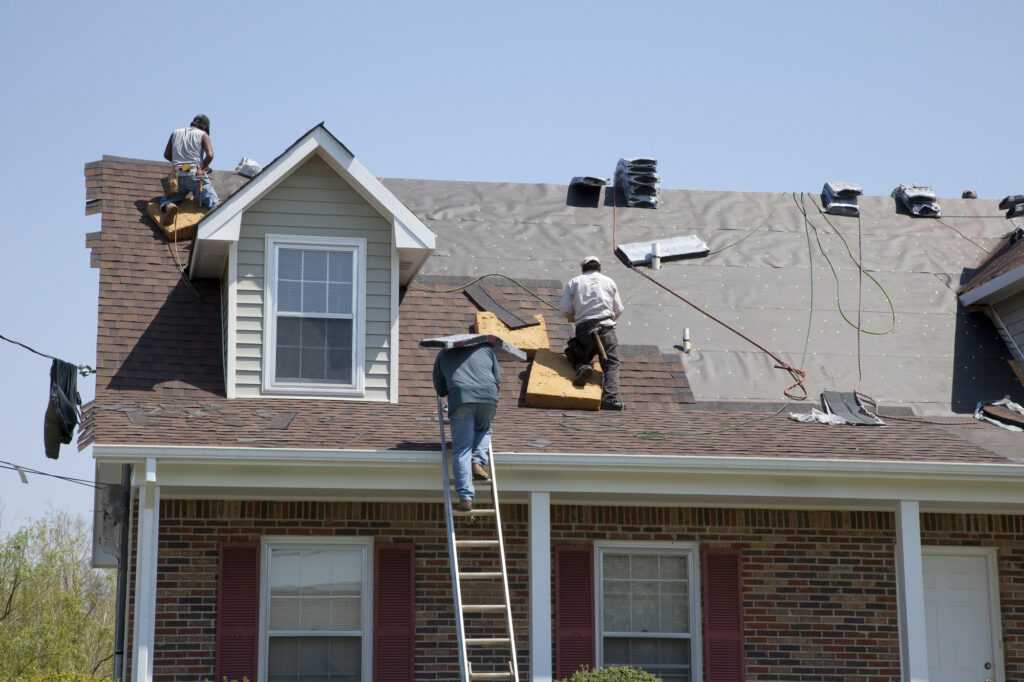 Are you looking for a residential roofing company for your Madison home? If you've lived in Madison for even a short length of time, you know how the weather can be.
With three rainy summers, freezing winters with an abundance of snow, you need a good roof to stand up to mother nature.
When looking for a roofing company for your home you need to hire the best professionals for a roof that will last many years. Here are seven essential tips when hiring a residential roofing company you need to know.
1. Choose a Roofing Company That's Insured
In the state of Wisconsin, a roofing contractor is not required to have a state license to work in Wisconsin. However, when a roofer is working with an asbestos abatement project, they need to gain a certification from the Asbestos Unit Bureau of Health.
But last year the state put in place additional requirements for residential roofers. So there are rules they need to abide by. One thing that's critical is your roofer has insurance. They need this for their employees.
If they're not insured, they could sue the homeowner if their employees get injured on your property. You don't want to be liable for something out of your hands.
Ask to take a look at their insurance policy so you're not liable for any accidents. Make sure they have workers' compensation insurance.
2. Hire A Roofer Who's Experienced With the Kind of Roof You Want
Are you looking for a specific type of roof? There are different roofing services and types of roofs:
Asphalt shingles
Slate
Green roofs
Concrete tiles
Clay tiles
Whatever type of roof you plan to put up to protect your home, make sure the roofer you hire has experience working with those roofing materials. While your roofer should have been in business for many years, they should also possess specific knowledge as well.
When speaking with them, ask them how they will install this type of roof. Their response will help you judge if they're qualified to do the job for your Madison residence.
The roofing company may be experienced with asphalt shingle roofing. But that's not much help to you if you require a green roof.
3. Hire a Roofer Who Performs Employee Background Checks
Even though the roofing company employees will be working on the exterior of your home, they may need to come inside to ask you a question or to use the restroom. So you want to hire a roofing professional that hires staff that you can trust.
The last thing you want is to have a roofing laborer with a criminal record walking around your home looking for valuable items you own. While sometimes a roofer owner will do the job, they'll have a team.
Roofing is rarely a one-man-job and when they get busy, they may need to send additional roofers out to do the work. That's why it's important to ensure the owner only works with employees with a clean background check.
You never want to put your family's safety in jeopardy or lose your valuables to a criminal. Ask the owner about their procedure for hiring employees and performing background checks.
4. Make Sure the Roofing Company Provides You With References
A qualified residential roofing company should provide you with good references. These references will come from former customers who've hired them.
If a roofer is hesitant to provide you with past satisfied customers, that's not a good sign. When they don't offer to furnish you with customer's names and phone numbers or email addresses, that's a huge red flag. Never work with someone like this.
Once you speak with their references, you'll feel more comfortable hiring them after you receive a stellar reference or two from people living in the Madison community.
5. Find A Professional Roofer Who Responds in a Timely Fashion
If your roof is in poor condition, you may need to call a roofing contractor in an emergency. Even when you don't have an emergency, you want a professional who returns your call or email in a timely manner.
The roofer should respond quickly. While they may not return your call in ten minutes' time, four days is not acceptable.
A roofer has your best interest in mind when they reply swiftly. If they're unresponsive from the start, that shows how they operate their business.
6. Get an Upfront Estimate
When looking for roof repair costs, ask for an estimate upfront. You don't want any surprises down the road and have the roofing company overcharge you. A good way to avoid this from occurring is with a bid upfront.
While your roofer can't give you an estimate by phone, once he sees the work that needs to be done on your roof and takes all the measurements, he should be able to give you a solid bid.
7. Check Out the Company's Reviews
You can always find testimonials on a roofing company's website but look in other places, too. The reason: a roofing contractor won't publish complaints from their customers on their website.
By checking online review sites, you'll be able to weigh the good with the bad. For an unbiased view, check sites like Yelp or Google Reviews. Another idea is to type "the name of company reviews" in any search engine for other customer reviews.
Finding the Best Residential Roofing Company for Your Madison Home
When you're a Madison homeowner, you now know how to find a quality residential roofing company. From insurance to experience, to customer reviews and more, you're armed with good advice to choose the best professional for the job.
Looking for expert roofing repair or need a new roof in Madison, Wisconsin? Contact us today for a roofing estimate.