This Is What to Do If Your Roof Is Leaking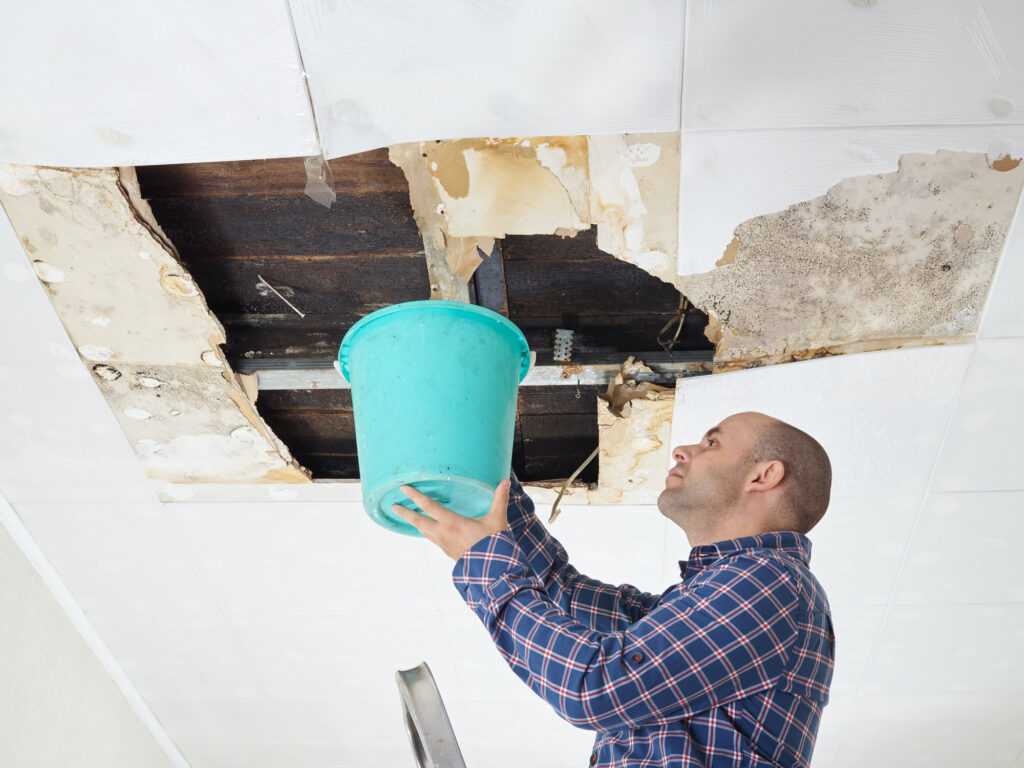 Imagine the horror of walking out to your living room or a bedroom in your house to find a puddle of water. It feels as if your entire world has been flipped upside down.
Now that you realize there is a leak in your roof, it's time to act fast to prevent further damage. The longer that you wait, the more damage it will do to your home.
A leaky roof is no small feat, it will take an expert service to solve. See below for what to do whenever the roof is leaking inside of your home. Be sure to use them all.
1. Call an Expert Service
Your first reaction to a leaky roof should always be to call an expert service. They'll be able to help troubleshoot the problem and ensure you don't experience further complications.
Whenever you notice there is water leaking through your ceiling, be sure to reach out to a residential roofing contractor. They'll have the experience and know-how to solve your roof leaking issues.
Many roof leaks are caused by problems such as cracked flashing, improper sealing, or just wear and tear from old age. All it takes is one significant storm to drop debris on your roof and cause further problems.
No matter the problem, a residential roof contractor will be able to diagnose the problem and give you actionable solutions. Whether it's a repair or replacement, you'll be in good hands with their high level of service.
2. Locate the Issue
Now that you've reached out to the experts and help is officially on the way, it's time to see what you're up against. If you aren't sure how to locate a roof leak, the residential roofing contractor can help walk you through this over the phone.
The easiest way to do this will be by going up into your attic to search for any open holes or cracks in your roof.
Search around the attic's surface for any puddles of water. Odds are that the root of the problem is located in the roof directly above it.
Granted, there are certain situations in which the hole might not be where the leak has puddled in your attic. For example, those of you with a sloped roof could have a hole towards the tip of the roof with its leak trickling down the roof before leaking in. Make sure to clean the water up to prevent mold from growing.
3. Clear the Water Path
Roof leaks are never in a convenient location. They'll often occur right above your furniture, electronics, or something else of value.
You must act fast to clear the area. The next step in this article will require you to drain the ceiling of its water build-up, so you'll want everything out of the way.
If you have furniture below, move it into the other room. Try and give yourself about 4 to 5 feet of space in every direction from the leak. Push your valuables off into the corner and place several water buckets directly below.
Find some plastic sheets that you can place on the floor to prevent warping the material. Just make sure to leave enough room for a ladder to get inside, as that will be essential for the next step.
4. Prevent a Build Up
Even if you notice that the roof is leaking before it punctures through your ceiling, you will need to allow the water to drain. Allowing it to fester inside your roof could lead to further complications.
Start by poking a small hole in your ceiling where the water is pooling. You can identify this by where there are brown marks or indents forming in your ceiling. Be sure to have a bucket or two placed directly below to catch the water.
By inserting a small hole, you will be able to relieve the ceiling of the water while regulating the leak. If the water were to get too heavy, your entire ceiling could collapse.
Set up a ladder just to the side of where you intend to make the hole. Use a drill (or a screwdriver) and poke a very small hole in it. If you aren't sure that this is the right step to take, ask your residential roofing contractor for clarification.
5. Tarp or Tape
The choice is up to you, but you can't allow the leak in your roof to continually be exposed. You'll just experience more damage and frustration as a result.
You can protect the leak from worsening by either placing a tarp over your roof or using roofing tape over the hole from the inside of your attic.
If you choose to go the tarp route, make sure you have a few family members or friends to help you out. You want to make sure it's as secure as possible. That way you can ensure it won't blow over in a storm.
Temporary roofing tape can be found at almost any hardware store. Be sure to purchase enough for any roofing complications in the future so that you can react to them faster.
My Roof Is Leaking: Follow These Key Steps
Now that you've seen what to do when your roof is leaking, it's time for you to use those steps to your advantage.
Start with the first one by contacting a residential roofing specialist. Read this article for more information on what factors affect your roof's lifespan.
For more inquiries, please be sure to reach out via our contact us page and we will be happy to assist you further!