Protect Your Home: 7 Roof Maintenance Tips You Shouldn't Ignore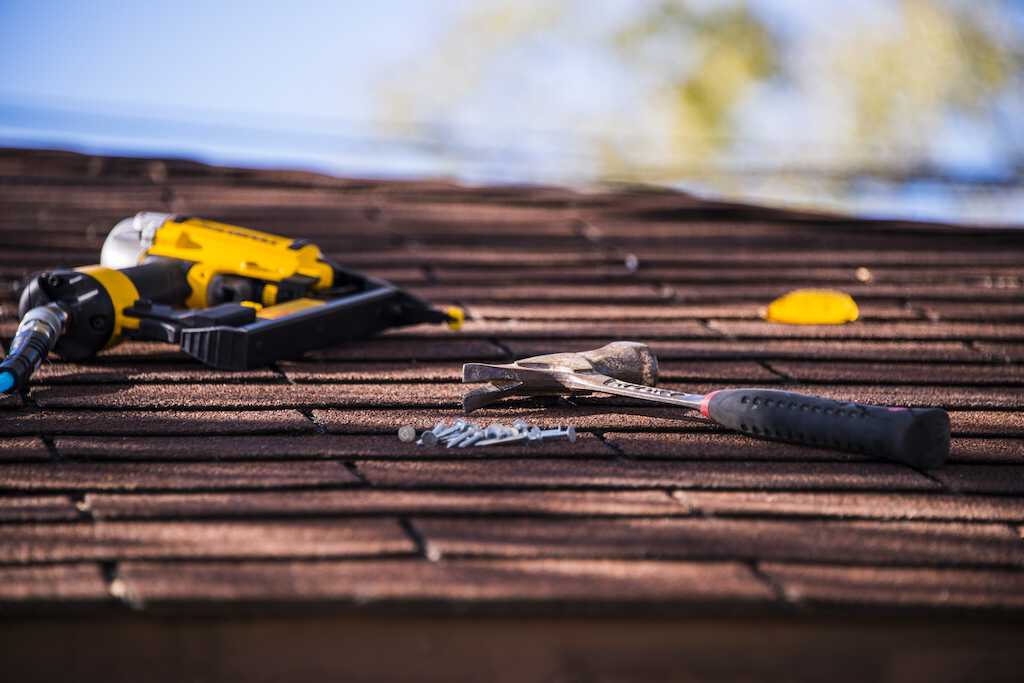 Do you know the phrase, "glad to have a roof over my head"? Well, you most definitely should be. After all, a roof is easily one of the most important aspects of any home – if not, the most important part of it.
That being the case, it's amazing how many people put so little care into their roofing. Without proper care, a roof is sure to become weaker and less reliable, and could eventually even leak, break, or collapse in on itself.
Clearly, this isn't something you want to experience. That's why we've decided to help you by giving some important roof maintenance tips to take care of your roofing. Read on to learn what you need to do to give your roof a longer lifespan.
Roof Maintenance Tips: Start by Cleaning the Gutters
Gutters protect your roof from the elements and make sure to keep any potential water damage to a minimum. As a part of your roof, they need to be the first thing you worry about taking care of.
Gutters do a good job of collecting and safely distributing the water they gather. However, if they are not cleaned out regularly and left on their own for a long period of time, your house could experience some serious water damage.
An uncleaned gutter can cause problems to your home's paint job, as well as damage your basement structure. What's more, the built-up water and waste can actually go upward and damage the roof.
The roof can absorb the sitting water, and as a result, it can rot the roof sheathing or even the roof rafters. Play it smart and clean the gutters out to help protect your roof.
Get Rid of Moss as Soon as Possible
Moss is a dangerous thing on the roof of any home, and the sooner you get rid of it, the better.
Moss is generally not a big deal growing out in the woods. In fact, it usually means that the area they grow in is healthy and full of clean water. However, seeing them on the roof of your house is not a welcome sign.
Moss grows well on the wooden areas on a roof where water frequently pools around. They can trap the water there as they grow, and as the water sits it damages the material underneath, leading to repairs you don't want to deal with.
If you happen to spot moss growing on your roof, clean it off while it's in its early stages and add zinc strips to keep them from returning.
Make Sure to Re-Caulk If Necessary
Caulking acts like the glue of the roof, and it needs to be checked to make sure it's up to date.
The roof of your house has to face the elements on a daily basis, from hot summer days to wet autumns and cool, snowy winters. Your caulking helps to greatly reduce the effects of the weather on your roof and keeps temperatures friendly in the house.
If your caulking is worn, it is significantly easier for the sun, wind, and rain to penetrate through the exposed areas, meaning the roof will rapidly deteriorate over time.
Make sure to have your roof caulking looked into, and re-caulk if you need it.
See If Your Insulation Is up to Date
Insulation does more than look after you; it takes care of your roof as well.
When you want to keep the cold out and the warmth in (or vice versa), insulation is the biggest player in making that happen. The material is placed around the house and in the attic, giving your home a cozy temperature.
However, insulation wears down like everything else. When that happens in your attic, your roof's defenses are greatly reduced. Ice dams form across the openings, and moisture seeps into the cracks, breaking down your roof.
Take a look at your insulation to make sure it still holds up. If you need to redo it, make sure to do so as soon as possible to preserve your home – and your comfort.
Trim Back Your Branches
Branches are one of the most dangerous things to your roof, and for obvious reasons. The problem is that many people don't take action until it's too late.
Most homeowners like to have a little greenery around their house to liven up the area. However, tall trees have easy access to your roof – and they take every advantage of it.
Tree branches are notorious for scraping roofs or even puncturing the frame itself. What's more, in the case of a heavy storm, a branch can fall through your roof. This not only damages your roof, but it puts you, your people, and your belongings in danger.
 If you see any low-hanging branches near your home, have them trimmed back so you can protect your home and minimize any damage that the trees could cause.
Take Care of Shingle Damage
Shingles need to be in top condition in order to take care of your home. They reduce heat, block out precipitation, and generally protect your house. However, if they are damaged, your roof will suffer from the exposure.
Water, light, and heat damage will ensue if your roofing is exposed due to shingle damage. Replace the shingles as soon as possible to prevent a much more expensive repair job later.
Let's Get to Work
You know the most important roof maintenance tips to get your roof back in tip-top condition (and keep it that way). Now you need to call the right people that can take care of the job for the right price. That's where we come in.
At Double D Builders, we know everything there is to know about roofing. We handle many aspects of residential roofing and other carpentry needs, including remodeling, rough carpentry, siding, screen porches, and so much more.
Ready to get your house looking good as new? So are we. Send us a message and we'll get back to you as soon as possible and start planning out your roofing experience. We look forward to the chance to help you!