Is It Time for a Roof Tear Off? Here Are 7 Indications It Might Be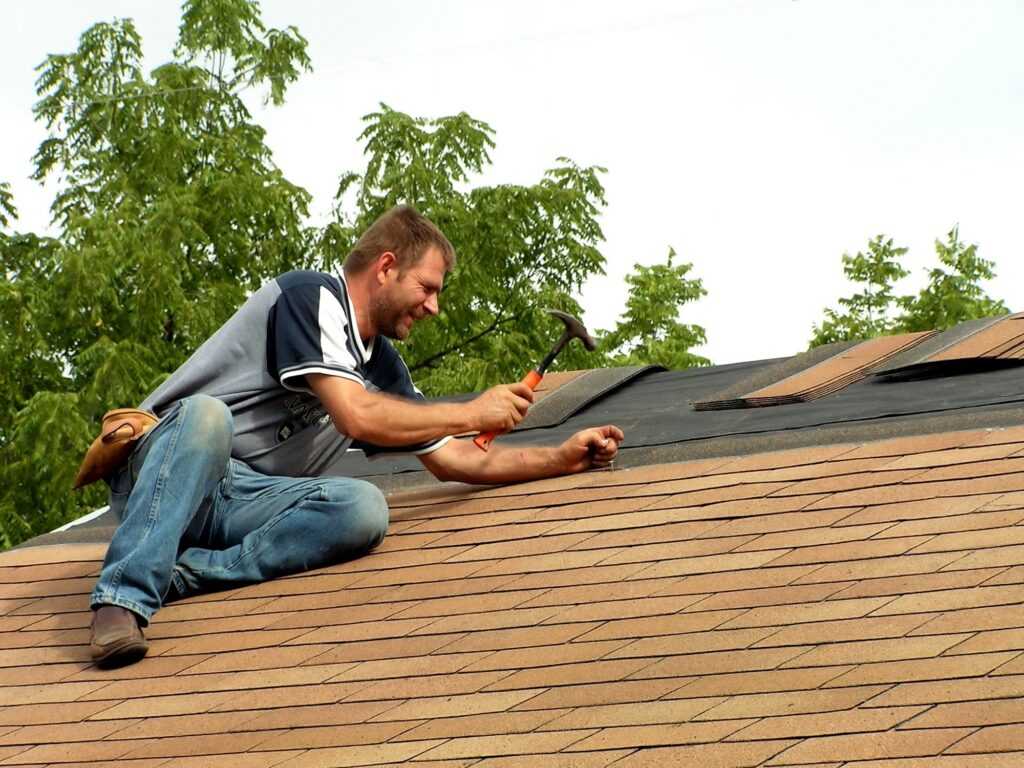 The roof on your home is essential; it keeps you safe from weather, pests, and UV rays. A good roof can also save you money on those pesky monthly electricity bills.
If your roof is in poor shape, it can cost you money and put you and your family at risk. It's important to know when it's time for a roof tear-off so you can stay safe and comfortable in your own home.
How often should a roof be replaced, and how can you tell if yours is overdue? Keep reading for 7 tell-tale signs that it's time for a new roof.
1. Time for a Roof Tear-Off: Damaged Shingles
The most obvious sign that you should get new shingles is if your current ones are damaged. Shingles can show many signs of damage but they're all indications that you should invest in a roof tear-off.
Check to see if your shingles curl up around the edges. This is the most common sign of wear and tear on your shingles and an indication that you should get them replaced.
Examine your shingles for any breaks and missing granules. These pieces can come off due to weather and clog your gutters while rendering your shingles inefficient.
Take in the overall look of the shingles on your roof. If they look worn, discolored, and cracked, it's probably time for a roof tear-off and brand new shingles.
2. Old Roof
How long does a shingle roof last? It depends on the type of shingles.
Traditional asphalt shingles usually last around 15 years, give or take. Fiberglass shingles can last anywhere from 25 to 50 years, depending on weather severity.
How long do roof shingles last in Wisconsin? Because of the large amounts of snowfall, your shingles' life expectancy may be cut short depending on how harsh your winters have been.
Keep in mind the average longevity of roof shingles and keep an eye on them when they're nearing that age.
How long does a new roof last if it's metal? The life expectancy of a metal roof vs shingles varies greatly.
If your roof is metal, it should last 40 to 70 years on average. If the metal roof was there before you moved in, be sure to find out when it was installed.
3. Water Damage
Water damage is an urgent issue that should be solved quickly. A leaky roof can cause damage to the interior home, fire hazards, and health risks due to mold.
First, check the interior of your roof. If you have an attic, examine the floorboards, eaves, and trusses for any damp spots or water-log. Keep an eye out for any sunlight peeking through the roof.
If you don't have an attic, watch out for large damp spots and leaks from your ceiling. Dark stains on your ceiling can also indicate a leak in your roof.
4. High Electricity Bills
Nearly half of your electricity bill is spent on heating and cooling your home. Shingles are meant to keep the elements out of your house, but they also keep the good stuff in.
If you notice a big hike in your electricity bill, it could mean that your shingles are damaged. Your shingles should help insulate your home and keep it cool in the summer and warm in the winter.
If you notice that it takes longer than usual to heat or cool your house, check your shingles. If any damage is found, get your roof replaced to save your wallet in the long run.
5. Algae and Moss
You don't want to be the creepy house on the block that's overgrown with plants on the roof. Be sure to monitor your roof every so often to ensure you don't have plant growth in your shingles.
While algae growth won't necessarily damage your roof, it is very unsightly. It's also a sign that other plants could begin to grow in your shingles too.
Moss, on the other hand, does pose a risk for your shingles. It's common for moss to grow on roofs without much exposure to sunlight, especially if you live in a cool and humid climate like Wisconsin.
Moss can hold the moisture on your roof and freeze your shingles. This causes damage to the granules on top of your shingles and makes them ineffective.
If your roof is overgrown with moss, you may need to call a professional to tear off your shingles and replace them.
6. Saggy Roof
If your roof is sagging, it's time for a roof tear-off and replacement. This is a common problem in Wisconsin especially because of the weather.
Excessive snow, ice, and wind can cause your roof to sag. You don't want to let your roof sag for too long.
Letting a roof sag for a long amount of time can increase the risk of collapse. Be sure to keep an eye out for any sagging areas on your roof and contact professionals as soon as possible.
7. Previous Overlay
When you get your roof overlayed, it means you keep the existing roof as is and shingle on top of it. While this is an effective roofing method, it can cause issues later on.
Firstly, an overlayed roof means extra weight. This could cause sagging and eventually lead to a roof cave-in if left unchecked.
If your roof is overlayed, it may make it harder to check for leaks and water damage. It may have also covered up issues with the original roof that you won't be able to track.
Keep these in mind when checking on your roof. If it's been overlayed for a while, it may be wise to get a professional inspection to be sure you're safe in your home.
Raise the Roof
You're aware of 7 main signs that it's time for a roof tear-off. Now it's time to check your roof for issues and act accordingly.
Send us an email today and Double D Builders will be happy to help with your roofing endeavors.