Roof Replacement: How Often Should a Roof Be Replaced?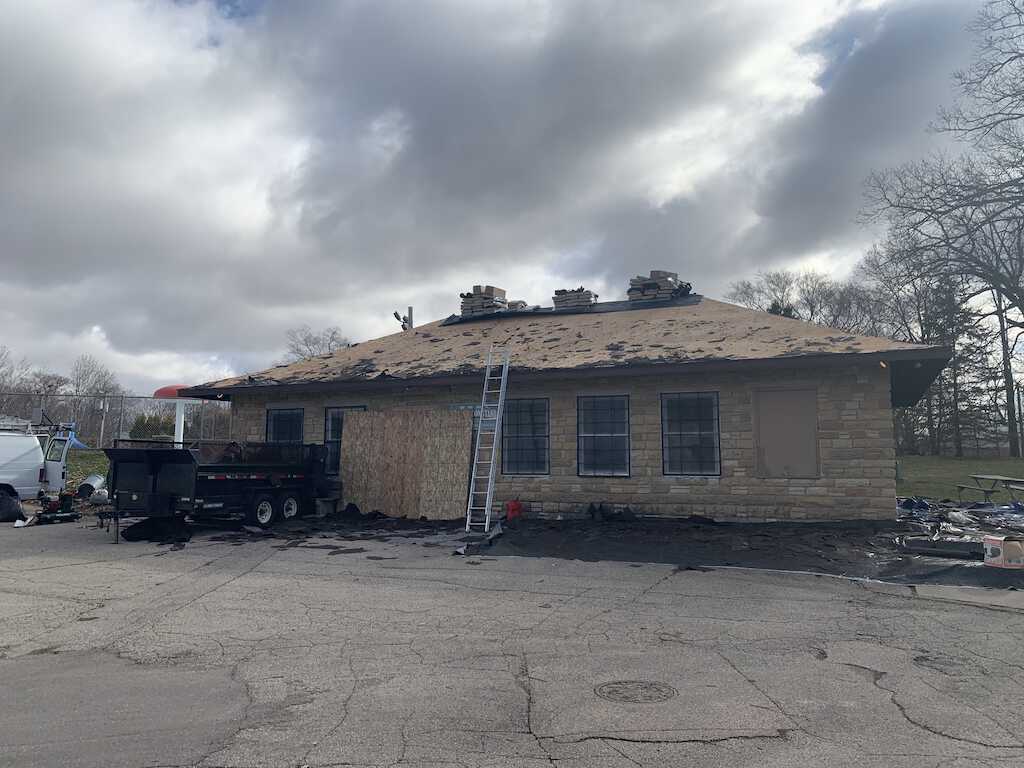 For many homeowners, roof replacement is the most dreaded repair project they encounter. After all, replacing your roof is one of the biggest investments your home can require.
There are also countless factors that can impact how much this is going to cost.
This is why knowing the answer to "how often should a roof be replaced" is so important.
Keep reading to discover when this replacement may be needed and what factors will impact the cost.
Roofing Material Considerations
What roofing material is used in your home? This is the first thing you need to consider when trying to decide if roof replacement is necessary.
If you aren't sure or don't know, contact a roof inspector for help. This may be a smart move even if you know what type of materials are used for your roof.
By having your roof inspected, you can extend its longevity and put off having to have it replaced completely for a bit longer. You can also check out your roof for the warning signs that it is nearing the end of its life.
For reference, here is the average life expectancy for some of the most common roofing materials:
Asphalt roll roofing – 5 to 10 years
Built-up roof (BUR) – 20 to 30 years
Composite asphalt shingles – 15 to 40 years
Wood shingle roof – 25 to 30 years
Wood shake shingle roof – 35 to 40 years
Standing seam metal roof – 30 to 50 years
Clay tile roof – 100 years or more
Slate roof – 100 years or more
One of the first ways to know that roof replacement is needed is to consider the age of your roof for the materials used. If it is reaching the limits mentioned above, roof replacement is a smart move.
However, there are other considerations too. For example, not all roofs will last as long as mentioned above if they aren't properly maintained and cared for. This is where the next point comes in.
Warning Signs Roof Replacement Is Needed
Along with the age of your roof, there are a few signs you need to invest in a replacement. In most cases, investing in a roof inspection every year (or so) will help you know if any of these warning signs develop.
Some of the most common warning signs that roof replacement is needed include missing shingles, a leak, or water damage. Keep in mind though, repair may also be possible. It is best to let the professionals determine this for you.
You may also find shingles in the gutters. This is a tell-tale sign that your shingles are reaching the end of their life because they are breaking apart. Just looking at your roof from the ground may help you see the shingles have begun to buckle and curl, which means the entire roof may need to be replaced.
Be sure to look in the attic for signs of a problem too. If you see daylight coming through the roof, it isn't a good sign. Also, if the insulation has begun to retain moisture, replacing the roof right away is a must.
The Cost of Total Roof Replacement
In most cases, the question that comes after "how often should roofs be replaced" is "how much will roof replacement cost?" The bad news is there is no way to provide a definitive answer to this question. Several factors will go into the final cost of this replacement.
Some of the factors that impact the cost of replacement include:
Where you live
Size of your roof
Pitch of your roof
Installment method of the roof
Supplies and products necessary for the job
Features of the roof that must be worked around
Layers
Code requirements
You also have to consider the cost of tearing off and removing the existing roof, the labor involved in the replacement process, and the cost of the materials used for this job.
If you are on a budget or have limited funds, asphalt is one of the most affordable options available. This is a durable material that has been used for several decades.
Finding out If Roof Replacement Is Needed
As a homeowner, you have likely seen an array of houses in varying stages of old or new.
You probably also know if it is time to replace your roof. It is often easy to tell, especially since the shingles are a reflection of the age of your roof and you can see from the ground they are no longer laying flat.
Even while this is true, scheduling an inspection is the best way to know, for sure, about the condition of your roof. If a replacement is needed, at least you will find out from the professionals.
Along with finding out if the condition of your roof is good, one of the best things you can do for your home is to call for service any time you notice a problem with the roof. This will help ensure it doesn't get worse.
How Often Should a Roof Be Replaced?
There is no question that answering "how often should a roof be replaced" is tricky. There are several factors you must consider to find out for sure!
The information here should provide you with a bit of guidance regarding how often this service is needed.
If you are concerned about the state of your roof or need service, contact us. Our team offers an array of roofing services that will ensure your roof is restored to protective, like-new condition.