Shingle Repair: What to Do About Broken Roof Shingles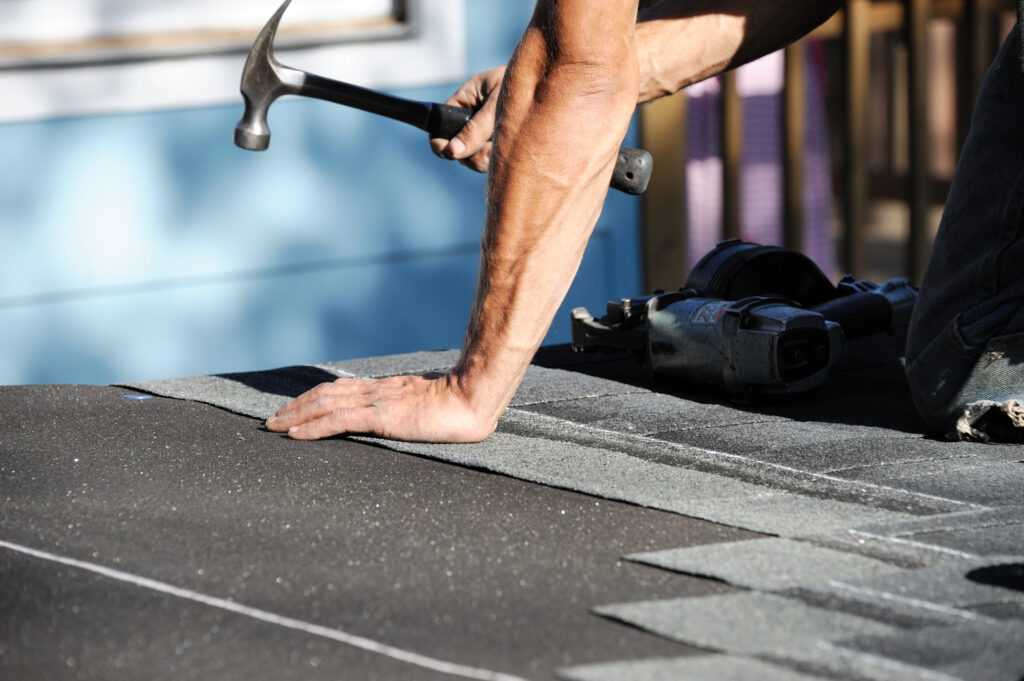 Spring showers and summer storms bring tornadoes, hail, wind, and more to cities and regions throughout the U.S.
For many homeowners, they also bring roof damage. Whether your roof is brand new or in need of repair, a little wind and rain can spell disaster.
Even if your roof isn't severely damaged, you might still find yourself in need of a shingle repair.
If you've noticed that a shingle or two on your roof has been dislodged or damaged, keep reading. We're bringing you what you need to know to DIY a shingle repair and how to know when it's time to call for professional help.
Find the Damage
Before you can go about figuring out how to repair or replace damaged shingles, you need to find the damaged shingles.
Roof damage happens in a variety of ways. Some are more obvious than others.
Strong wind from a storm is a common cause of a damaged roof. Sometimes, an entire section of your roof could be damaged, ripping away shingles or even roofing material beneath the shingles.
Other times, just a shingle or two is ripped away. In this instance, you might not even notice the missing shingles right away, unless you find them laying in your yard.
If shingles are damaged but still attached to your roof, or if a shingle or two is torn away and you can't see where they are missing, you might not notice until your roof begins to leak.
Water coming in where it shouldn't accounts for 40 percent of all building damage. Roof leaks make up a large proportion of that 40 percent.
The longer a roof leak goes unnoticed or unfixed, the worse, and the more expensive, the damage will be.
If you don't notice the damage on your roof, the next thing you'll likely notice are signs of water damage on your ceiling or walls. If you notice these, locate the source of the leak on your roof as soon as possible.
Lock out Water
Once you've located the source of the leak, the next step is to stop the water damage before it can get any worse.
Unless you are able to fix the roof leak immediately and have all of the supplies you need on-hand, it's important to take measures to lock out water until you can.
If you've ever taken a drive through a neighborhood that's experienced a strong storm and wind damage, you've likely noticed bright blue tarps secured to the roofs of damaged homes.
Attaching a tarp to your roof can stop the water from getting in until you are able to repair the shingles or perform other roof maintenance. All you need is a flat tarp, roofing nails, and plastic washers to secure your tarp. Make sure to cover the entire damaged area.
Whether you need to get supplies or wait for a day without rain to repair your roof, attaching a tarp is important to keep the damage from getting any worse.
Assess the Situation
Once your tarp is in place to prevent any further leaking, it's time to assess the extent of your roof damage.
Are shingles damaged or torn from the roof? Is it one shingle, or several? Is there any visible damage to the roof beneath the missing shingles?
Asking yourself these questions will help you determine whether you will be able to fix your roof on your own, whether you need professional help, or whether your entire roof could need to be replaced.
Replace a Single on Your Own
If a single shingle or a small group have been damaged or displaced on your roof, you may be able to handle the damage on your own, without professional help.
First, you'll need a replacement shingle. If you don't have any leftover from the last time you had your roof replaced, try to find the closet color and texture match at your local home store.
You'll also need a hammer, a flat pry bar, and some roofing nails.
Start by removing the damaged shingle with the pry bar, pulling out the roof nails holding it in place. There should be 8 roofing nails holding each shingle. If the shingle is very brittle, it may break as you pry it out.
Make sure that you remove the entire shingle and all 8 nails. Otherwise, your new shingle may not lay flat on your roof. With the old shingle out, attach the new shingle using your hammer and roofing nails.
When You Shouldn't Replace Your Own Shingles
Just because the damage to your roof is minimal doesn't mean that it's a good idea to fix it yourself.
If your roof has a steep pitch, or if you aren't comfortable or capable of climbing onto your roof safely, it's always better to get professional help.
A fall from a roof can be dangerous, or in some cases, deadly.
If your roof is older and has any other damage, replacing shingles is like placing a bandaid on the problem. Instead, it might be time to consider replacing your roof.
Otherwise, you might find yourself climbing onto your roof time and time again fixing the damage.
When a Shingle Repair Isn't Enough
Sometimes a shingle repair isn't enough. If it's time to replace your roof, damage like a dislodged or broken shingle is likely to become a common occurrence.
If your roof has suffered damage or needs to be replaced, we can help. Contact us today to get an estimate or to discuss your roofing and remodeling needs.