The 6 Best Roof Materials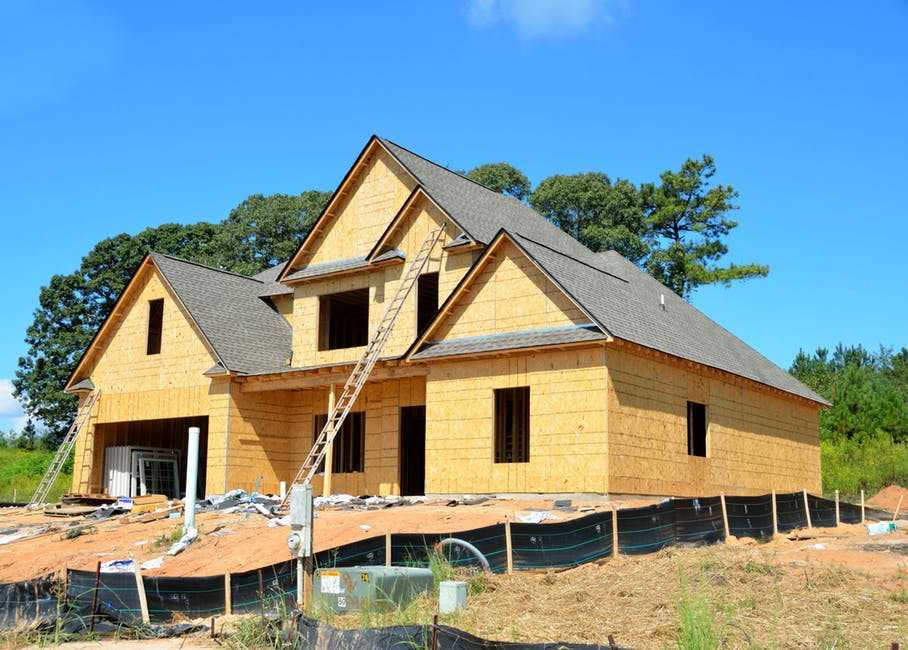 Building a new home is an exciting yet complicated process. There are a million details that go into the planning, thus a million critical decisions that need to be made.
One of the most important aspects of building a home is deciding what type of roofing to use. After all, you'll rely on your roof to keep you dry no matter what Mother Nature throws at you.
This article takes a look at the 6 best roof materials available to choose from. Keep reading to get the inside scoop on the right type of roof material for your new home.
1. Asphalt Shingles
Take a look around the average neighborhood in the United States and you're likely to see plenty of homes with asphalt shingles. That's because this is the most commonly used roofing material in the country.
This type of roof is both cost-effective and durable. The key is to not invest in the absolute cheapest asphalt shingles you can find. Good asphalt shingles should have a decent hair rating, which typically provides overall durability and impact resistance.
Just keep in mind that manufacturers aren't legally required to provide hail ratings on their products, thus it's a sign of higher quality with they do.
On the negative side, asphalt shingles are petroleum-based. This means they definitely aren't the most environmentally-friendly product on the market. Fortunately, they are cyclable, so they don't have to end up dumped in a landfill.
2. Slate
Slate is a much more expensive roofing material. It's also one of the oldest forms of building materials and can last between 75-150 years.
The cost of slate might be cost-prohibitive for many homeowners, and yet it's durability truly does help it stand out from the competition. Slate is fireproof and is able to stand up against even the most fierce weather conditions.
The quality and durability of this type of roofing material certainly helps justify the cost. After all, you can expect your slate roof to last more than 150 years when properly constructed and maintained.
This is impressive when you consider that other types of roofing materials account for a surprising percentage of all waste in landfills.
Another benefit is the fact that the production of slate doesn't produce toxins that are harmful to the environment. Plus, it's incredibly energy efficient.
3. Plastic Polymer
The next type of roof material on the market is plastic polymer. This form of material is extremely durable, and yet the cost falls somewhere in the middle of our list.
Two of the great advantages of plastic polymer roofing is the attractive appearance along with the lack of maintenance required. This material is also highly energy-efficient due to the fact that it reflects energy rather than absorbing it. Because of this, your home will remain cool in the summer and warmer during winter months.
Plastic polymer roofs are designed to resemble slate or wood shingles and will typically last for more than 50 years.
When shopping for this type of roofing material, be sure to look for manufacturers that use only recycled materials.
4. Solar Glass
Here is another expensive roofing material that's also highly durable. In fact, you could expect your solar glass roof to last for your entire lifetime.
Keep in mind that solar glass isn't the same thing as installing solar panels. In fact, Tesla is the only manufacture on the market that currently offers a solar glass roof for home construction.
This material comes with a lifetime warranty along with an incredibly high hail rating. It's also difficult to install, and yet you could qualify for a tax credit to offset the high cost, depending on the area where you live.
Believe it or not, this roofing material not only saves energy, it actually generates its own energy. This makes it one of the most sustainable roofing options on the market, more than justifying the exorbitant price.
5. Metal
Metal roofs have grown in popularity in recent years. This is largely due to the fact that this roofing material is both attractive and long-lasting.
A metal roof could be made of steel, aluminum, copper, or zinc alloy. These materials are slightly more expensive than asphalt or wood shingles, and yet they are also far more durable and require little or no maintenance.
This type of roof is ideal for regions that experience harsh inclement weather and are very energy efficient, while also serving as a natural insulator.
Also, keep in mind that most metal roofs are also 100% recyclable.
6. Wooden Shingles
If you've ever seen homes features roofs made of wooden shingles or shakes, then you already understand the beauty of this material.
Wooden shingles are typically made of cedar or redwood and will last between 30 to 50 years. This type of roofing material isn't fireproof but can be treated with fire retardant in order to create a level of fire resistance to help protect you and your family.
Wood is also a natural insulator, making shakes shingles nearly twice as effective as asphalt shingles at keeping your house warm. They are also 100% natural. That means they are the most sustainable roofing material you can buy.
A Guide to the Best Roof Materials for Your Home
The quality of your roof is important for keeping your family warm and dry, regardless of the weather outside. Fortunately, this guide to the best roof materials will ensure that your home is protected all year round.
Please feel free to contact us for a roofing estimate for your home.